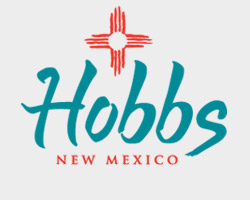 Latest News
City Offices Closed July 4th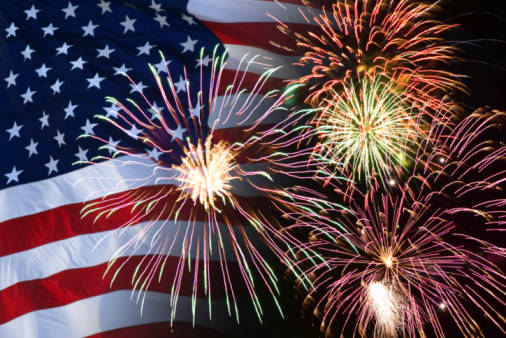 City Offices will be closed on Monday, July 4th.
The next regular meeting of the Hobbs City Commission will be held on Tuesday, July 5, 2016.
July 4th Community Celebration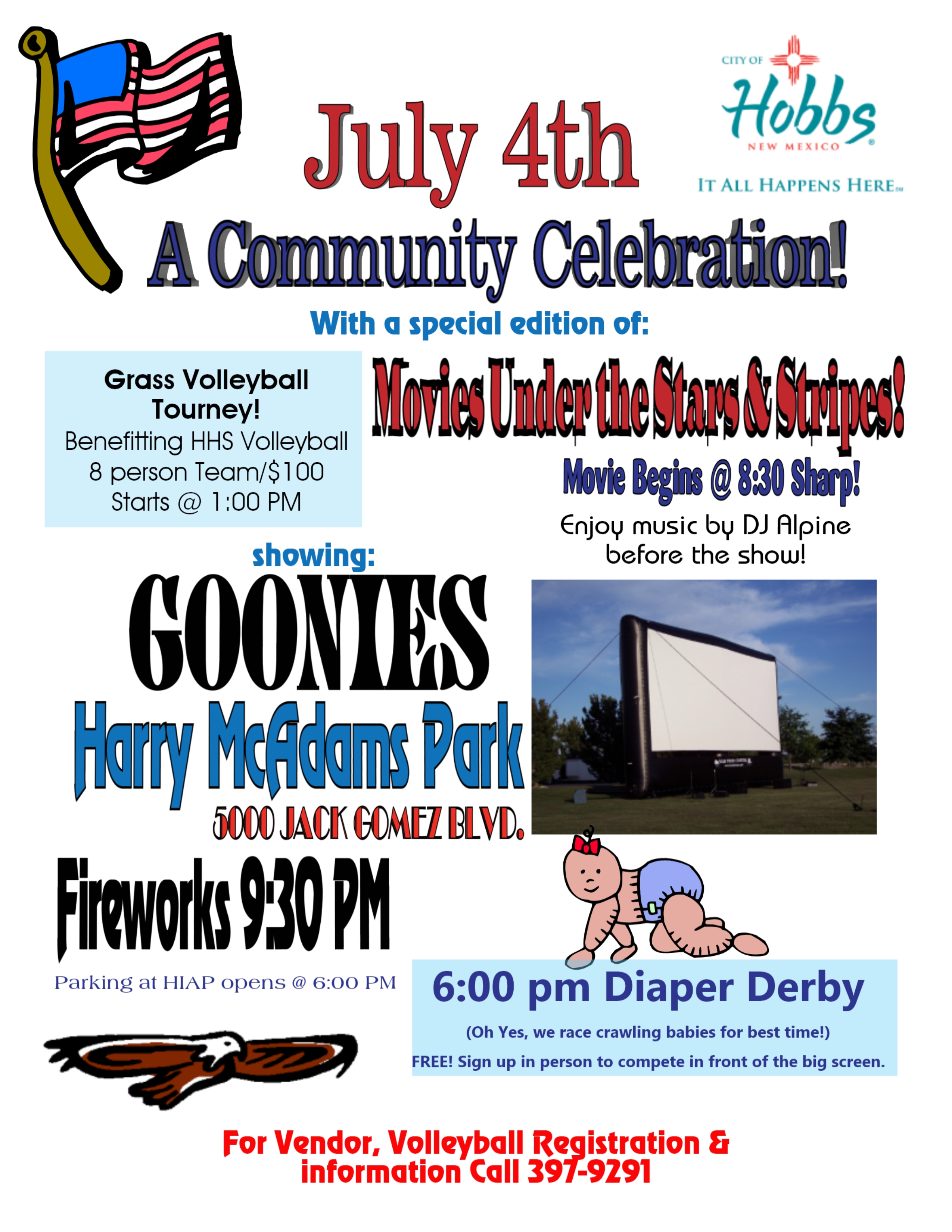 Ongoing Construction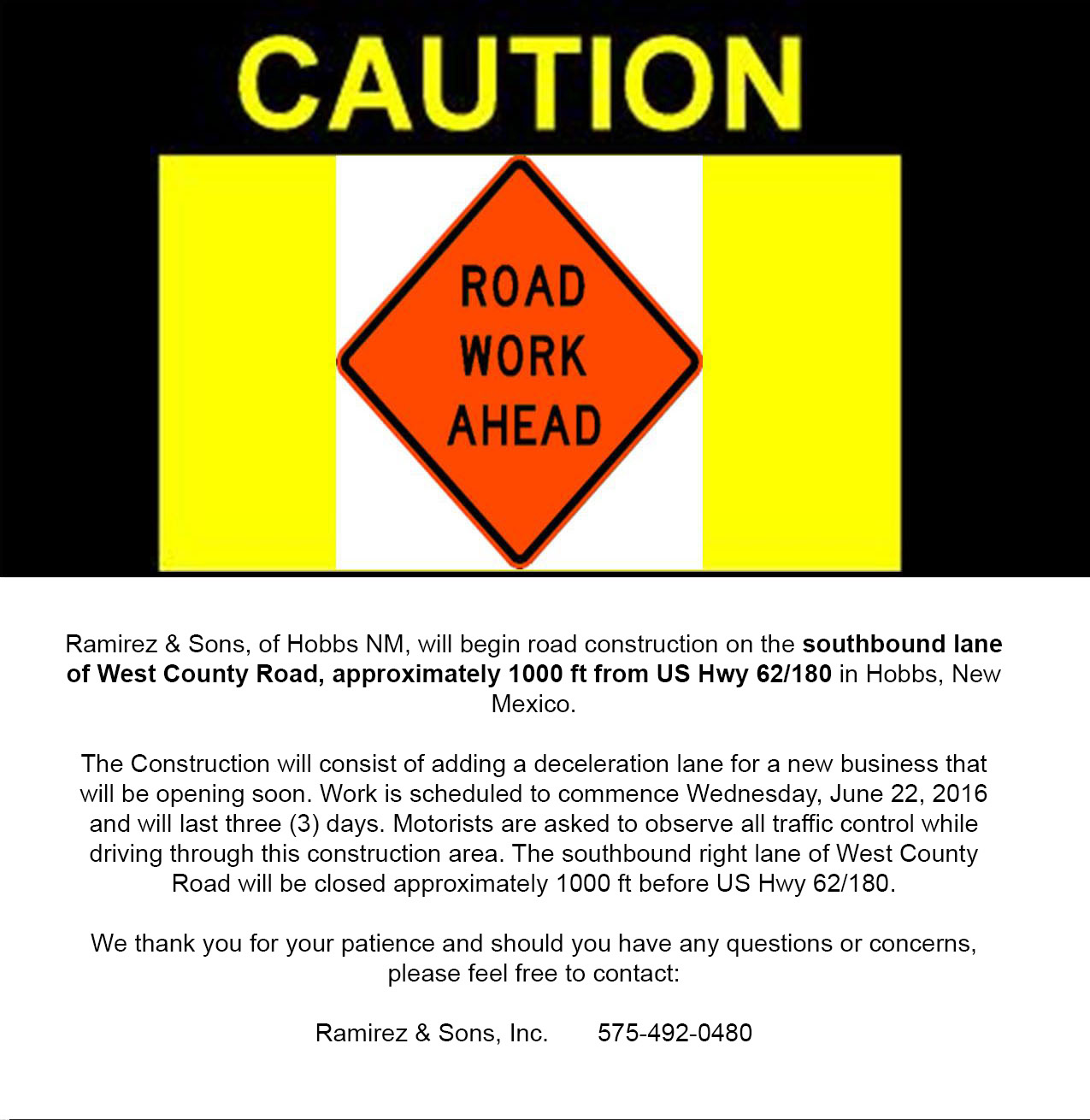 Water Regulations
The City of Hobbs has established a designated period of city wide water conservation that begins May 15th and continues through September 15th of each year. No domestic or commer-cial water shall be used for garden, lawn, or other exterior watering or sprinkling application, except from the water mains of and upon the premises having an even street address on even calendar dates and having an odd street address on odd calendar dates. In case of corner buildings having both odd and even address numbers, the address listed on the consumer's account with the City's Utilities Department shall control. On the thirty-first day of months that have thirty-one days, no watering shall be allowed.
More Info (.pdf) »
Consumer Confidence Report 2015
We are pleased to present this year's Annual Water Quality Report (Consumer Confidence Report) as required by the Safe Drinking Water Act (SDWA). This report is designed to provide details about where your water comes from, what it contains, and how it compares to standards set by regulatory agencies. This report is a snapshot of last year's water quality. We are committed to providing you with information because informed customers are our best allies.
Consumer Confidence Report (.pdf) »
New Fire Chief
The City of Hobbs announced the selection of retired Hobbs Fire Chief, Manny Gomez, as the next Fire Chief. Manny Gomez previously served as Fire Chief for the City of Hobbs for 12 years, with a total of 22 years fire service. Gomez was one of four candidates interviewed for the position of Fire Chief after the resignation of former Chief Eric Enriquez.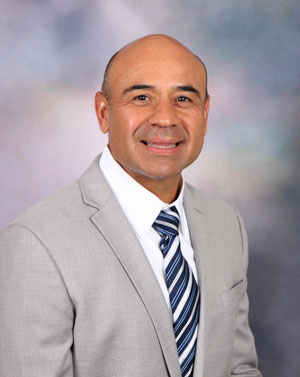 Gomez previously lived and served in Artesia, and has lived in Hobbs since 1991, where he and his wife Yvonne have raised their two children, Andre and Emme. Before coming to Hobbs, Gomez served as a firefighter at the Artesia Fire Department and then the NASA White Stands Test Facility between 1985 and 1991. Gomez holds a Bachelor's in Business, an Associate's in Fire Science, and an Associate's in Criminal Justice. He is a Desert Storm veteran and has completed numerous National Fire Academy courses in areas such as Executive Fire Officer, Leadership, and Incident Management System requirements. Gomez has stayed involved with the City of Hobbs since his retirement as an independent contractor for the City.

"I am eager to return to the comradery I experienced before in the Hobbs Fire Department," said Gomez. "I look forward to the strategizing each and every day in this position to make the community as safe as possible while serving with the troops to deliver the highest quality of service. I appreciate the support from my family first and foremost, as well as am thankful to the City Manager J.J. Murphy, Mayor Sam Cobb, and Hobbs City Commission for the opportunity to reunite myself with the Hobbs Fire Department. I can't wait to hit the ground running."

City Manager J.J. Murphy stated, "Manny Gomez is an ideal leader for the position of Hobbs Fire Chief. I expect him to motivate and inspire the Hobbs Fire Department employees. I am happy to have him rejoin the leadership team of the City of Hobbs after being gone for 3 years. He will continue to uphold a high level of service and excellence that is expected of our EMS and firefighting professionals."

Gomez's first day in the position will be June 6th.
Lea County Regional Water Planning Steering Committee Meeting
The New Mexico Interstate Stream Commission (ISC) is currently working with all of New Mexico's 16 water planning regions to finalize regional water plan updates by the fall of 2016. This process includes having three ISC-facilitated regional steering committee meetings in each region. All of the meetings are open to the public.

Each region's steering committee is comprised of a representative group of various water users who work together to identify and determine strategies to address the region's unique future water needs, support effective local water resource management and reconcile gaps between supply and demand. The steering committees also compile information about projects, programs and policies to be implemented in each region.

Regional steering committee meetings are open to the public and all are encouraged to attend. Opportunities for the public to make comments on the draft regional water plan updates will be coordinated through local steering committees. The Lea County draft regional water plan update is available at http://www.ose.state.nm.us/Planning/RWP/region_16.php. The regional water planning steering committee will be accepting public comments until June 10, 2016. Please address your comments to Monica Russell, Lea County, 100 N. Main Ave, Suite 4 Lovington, NM 88260, mrussell@leacounty.net.

The next Lea County Regional Water Planning Steering Committee meeting is June 21 and will be held from 9:30 to 11:30 p.m. at the City of Hobbs Annex Building. Locations, dates and times of all regional steering committee meetings are posted on the Interstate Stream Commission's website, and are subject to change: www.ose.state.nm.us

For more information, please contact Dominique Cartron, (dcartron@dbstephens.com) DBS&A or Monica Russell. (mrussell@leacounty.net)
USGA Filming Crew Visits Rockwind
On April 6th and 7th, a filming crew from the United States Golf Association (USGA) traveled to Hobbs, New Mexico to catch the beauty and success thus far of Rockwind Community Links. Since inception, the staffs of the facility, as well as the City of Hobbs, have worked diligently to accomplish the concept of "community links," and the USGA has embraced this concept and believes it may be the catalyst for growing the game of golf.

Rockwind has received numerous awards and accolades in the months leading up to the USGA visit, with one magazine calling Rockwind "the future of golf." With golf's popularity rapidly decreasing in the past few decades, the USGA seems to agree with that statement. The project of filming a piece on Rockwind came about after a presentation about Rockwind Community Links given by Hobbs City Manager, J.J. Murphy, and course architect, Andy Staples, at a USGA Symposium in January. The idea of still keeping golf as the center of such a facility but bringing in activities that either haven't been incorporated at a course before or not in the same way contributes to the concept. That has made such a positive impact on our community, as well as to the success of Rockwind. This was the theme of J.J.'s presentation which caught USGA leaders' attention.
The Community Links concept is helping to shine a light on the value that a well-conceived, well-run golf facility can provide to the community," said Hunki Yun, the USGA's director of partnerships, outreach and education. "Thanks to the vision of the city of Hobbs, Rockwind can serve as a model for other municipalities that are looking to use golf to offer numerous benefits to their residents."
Rockwind has an open atmosphere and numerous activities made available for golfers and non-golfers of all ages, making it a gathering place for groups and individuals of all types and interests to come to. Now, others around the nation will learn about the 9-Hole Par 3 Course and 18-hole Championship Course, the jogging trail, the numerous types of golf classes and clinics for golfers at all stages, the reservation types made available for weddings and other special events, and the relaxing patio as well as indoor dining experiences at Rockwind Grill.

The filming crew's visit, made by Rob Cowen and Rob Rabena, consisted of numerous on-camera interviews given by various supporters of Rockwind. The Mayor, City Manager, participants in the Couples Program on Wednesday nights, children and their parents of the First Tee Program of Southeastern New Mexico at Rockwind, and of course Rockwind Golf Pros Linda Howell and Camren Bergman all delivered positive comments. With beautiful weather and an active schedule, Rockwind shone in all its glory both days, giving the crew the perfect opportunity to catch the well-known sunsets and sunrises that Southeastern New Mexico manifests. The crew also took many shots of both courses, but also of some of the local surrounding attractions, such as Harry McAdams Park, the 9/11 Memorial, and the jogging trail along Lovington Highway.

After seeing how this concept has not only sustained itself but thrived, the USGA is now presenting Rockwind Community Links to golf courses and industry insiders across the nation as a model for how golf courses should now be developed and managed. The success and honor that Rockwind has attained is something unforeseeable but well-received, with J.J. Murphy stating, "It is a major privilege for the USGA to acknowledge and highlight Rockwind Community Links in such a way. To be showcased as a model for how golf possibly could be developed and managed is sure to bring many more accolades for Rockwind, and we were happy to accommodate the filming crew and thank them for all of their hard work in getting our message out."
2016 Parks & Rec Flip Book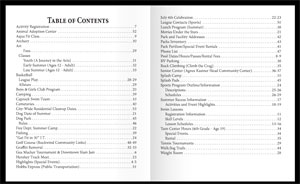 We now have the tools to help you plan your activities. Click to go to the electronic version of the activity guide. The paper booklets are also in stock at the Parks & Recreation Office and other offices around City Hall.
Hobbs Water Production Division Receives Top State Honor
Pictured: Tim Woomer, Frank Crane, Orlando Medina, Chris Maynard
On January 27th, 2016, The City of Hobbs Water Production Division received the 2016 Max Summerlot Award at the New Mexico Water & Wastewater Association's (NMWWA) 61st Annual Meeting that was held in Las Cruces, New Mexico.

The Max Summerlot Award, the State of New Mexico's highest and most respected industry award, is presented annually to the New Mexico water or wastewater facility that demonstrates the highest level of professionalism and excellence in the operation, maintenance, management, and safety of the system and facilities. The award is in honor of Mr. Max Summerlot, who was responsible for developing the State of New Mexico's formal operator training program at New Mexico State University in 1974.

"This award recognizes the dedicated and hard-working men and women who are responsible for the daily operation of our water production system and facilities," explained Tim Woomer, Director of Public Utilities for the City of Hobbs. "This prestigious award was presented to the City of Hobbs because our team members demonstrate and practice the highest level of professionalism, knowledge, and expertise that is required to operate these critically important facilities safely and at their optimum level. It is particularly important to recall that the City of Hobbs Wastewater Reclamation Facility was the 2015 recipient of the Max Summerlot Award. Therefore, this award represents consecutive years that the City of Hobbs Utilities Department has been recognized and honored for excellence in facility operations. These combined achievements illustrate the high level of excellence in performance that exists within the City of Hobbs and that our outstanding employees within the Utilities Department have earned this award through their hard work and determination."

"Once again, I am proud of the employees, as well as the leadership, of the Hobbs Water Production Division Team. Being recognized as the leading potable water system and facility in the state of New Mexico this year is incredible," said J.J. Murphy, City Manager. "This is another example of what great people we have in our organization and how fortunate we are to have these outstanding services in Hobbs."
Hobbs Express Offering New Service
Transportation Service for Hotel Guests to the Hobbs Airport
Great news!! Hobbs Express will be at the airport for all inbound United Airlines flights beginning February 1, 2016. If you need a ride from your hotel to the airport for any outbound flight, please call 575-397-9290 anytime during regular business hours Monday to Friday, 8:00 am to 5:00 pm, to schedule your ride in advance. Cost is $5.00 per person. It's easy! For more information, please call 575-397-9290
More Information »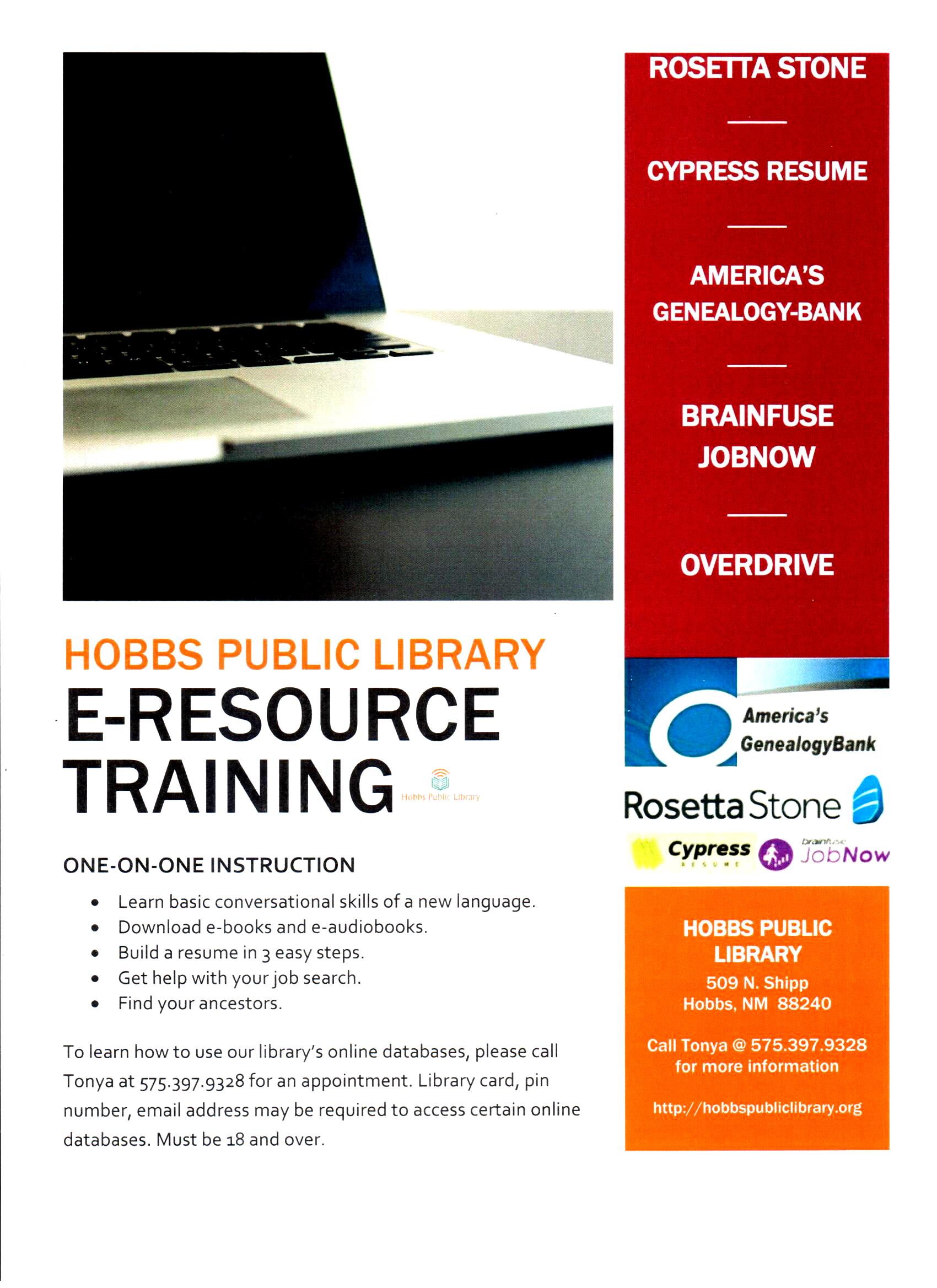 Our Mission is S.E.R.V.I.C.E.
Safety

Engaged Team Members

Responsive

Visionary

Inclusive

Customer Driven

Enhance Quality of Life
Connect With Us
Public Meetings
Advisory Boards Meeting Schedule »
City Commission
Agendas & Minutes Archives »
City Commission Meeting
June 20, 2016
Library Board Meeting
July 5, 2016
Citizens Self Service
Introducing Citizen Self Service for the City of Hobbs, New Mexico. We are excited to offer our citizens, businesses, and visitors online access 24 hours a day, seven days a week, to a wide array of city services!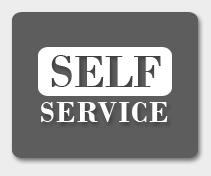 Construction Updates
Ramirez & Sons, of Hobbs NM, will be closing Jefferson St, from East Sanger to Yeso Dr on Monday, June 6th. This will begin the first phase of removing existing asphalt and repaving Jefferson St, from Cimarron to Sanger. This phase is scheduled to last approximately four (4) weeks. Motorists are asked to observe all traffic control. Detour routes will be available throughout the construction site.

We thank you for your patience and should you have any questions or concerns, please feel free to contact: Ramirez & Sons, Inc. 575-492-0480
Website Feedback
How can we improve the website? Please email webmaster@hobbsnm.org
Tune in to 99.3 FM hear the latest public service announcements, event updates and emergency broadcasts from the City of Hobbs, 24 hours a day!

The City Commission meetings are now broadcasted LIVE on KHBX 99.3!
Send an email straight to the desk of City Manager
J.J. Murphy!
jjmurphy@hobbsnm.org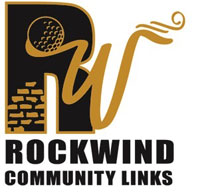 Visit the Rockwind Community Links website!