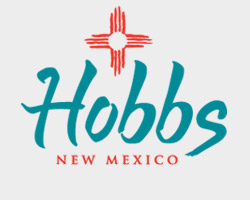 Latest News
City of Hobbs General Services Director Receives Energy Executive of the Year Award
General Services Director Ronny Choate has been awarded the 2016 Energy Executive of the Year by the New Mexico Association of Energy Engineers (NMAEE). Through its local awards program, the New Mexico Chapter of the Association of Energy Engineers acknowledges the important achievements being made in energy by individuals, organizations, agencies and corporations. According to their website, over the years, the leaders and membership of NMAEE have represented concerned citizens, controls contractors, energy equipment representatives, design engineers, public utilities (especially Public Service Company of New Mexico), New Mexico government (especially Energy Conservation and Management Division of EMNRD), and other institutional facilities (including local school districts, city, county, state, military, federal governments and national laboratory employees).
The City of Hobbs has reduced electricity and gas usage by upgrading building interior and exterior lighting to LED, as well as implemented a new networked HVAC controls system to better control building space temperatures and to control the HVAC equipment more efficiently. Mr. Choate was nominated by an NMAEE member based on his leadership role in developing these projects and for the positive impact that these projects have made as far as achieving energy efficiency goals. The lighting retrofit projects have been done in most city buildings, parking lots, and area lights in city parks. The building control systems have been implemented at the City Hall/Annex Building, Library, Senior Center, Police Department and District Attorney's office. The new Center Of Recreational Excellence (CORE) is being designed as a Leadership in Energy and Environmental Design (LEED) certified building. The CORE will also incorporate Energy Efficient design and tie-in with the Networked Building Control System and Energy Management Software.

This is one of two awards the City has received in the last twelve months that Choate has been a part of, the other being the Asphalt Recycling and Reclaiming Association's 2016 National Award for Excellence in Hot In-Place Recycling for the City of Hobbs Recycling Program. On receiving the NMAEE 2016 Energy Executive of the Year Award, Choate said, "I am excited to receive this award and I am appreciative to work for an organization that is dedicated to improving City facilities and saving taxpayer dollars. I am thankful to the Commission for their support in this program and others that will save the taxpayers' money in the long run."

City Manager J.J. Murphy stated, "As the Director of General Services, Ronny Choate serves as a key component for the City's success. His knowledge and commitment to research on city projects, such as replacing all City lighting with LED lights, implementing a new HVAC controls system, and construction of the CORE, are second to none. We look forward to what Mr. Choate can bring to the City in the future, particularly considering the construction of the CORE. We are sure that he will analyze more methods through which to save the taxpayer dollars while providing state-of-the-art facilities. We have been prudent as an organization by investing our surplus towards projects which will reduce legacy costs. This award highlights those investments."

Mr. Choate will accept his award on Tuesday, September 27th at the NMAEE awards banquet at Sandia Resort and Casino. Other award recipients will include McKinley County for Large Project of the Year and Winrock Solar Project for Renewable Energy Project of the year.
The Center Of Recreational Excellence
Click here to see the marketing video for The CORE, coming to you Spring 2018!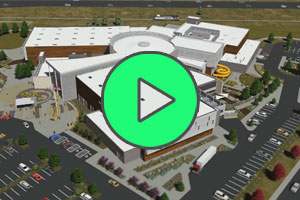 Streets Recycling
For the next four weeks, the process of recycling streets will be ongoing , weather permitting. Attached is a map of the streets which will be affected, with the possibility of small additions. College Lane, Joe Harvey, and Stanolind Road will be worked on during the weekends to accommodate the high volume of traffic to these streets during the regular work week. Flyers are being delivered to residences and businesses in the affected areas in advance of their street being recycled. Please, refer to the related map sent out with this press release.

Street recycling is a benefit for our community. It prolongs our streets as a method that recycles existing asphalt materials. This method is a preventative measure taken to delay any major reconstruction to our streets for additional years to come. This will save the City of Hobbs both time and money. We thank the citizens and residents of Hobbs for the patience and understanding.

For more information, contact the Streets Department at (575)397-9318.
Completion of Effluent Reuse Project Phase 1
The first phase of the City of Hobbs Effluent Reuse Project has been substantially completed as of August 29th, 2016. The City of Hobbs Effluent Reuse Project (Project) is a proactive and proven approach in water conservation that will effectively extend the life and conserve the Ogallala Aquifer. Completion of this phase of the Project results in the installation of 7 miles of 20" purple pipe and 15 total miles of pipe have been installed in total for the Project. Approximately $9.5 million ($4,560,000 comes from a Water Trust Fund Grant, $3,040,000 comes from a Water Trust Fund Loan, and $1,900,000 in capital from the City of Hobbs) have been spent on the Project at this point. Principally, the Project replaces irrigation water being pumped from the Ogallala Aquifer with treated effluent water discharged from the wastewater reclamation facility. The Project will ultimately result in an annual potable water savings in excess of 2,700 acre feet/year, or approximately 1 billion gallons annually. This represents over 30% of the City's current annual water pumping volume.
The City of Hobbs relies on the Ogallala Aquifer (Ogallala) for its municipal water supply. The City's continued growth, declining water levels, and lack of recharge to the Ogallala have prompted concerns about the limited nature of this critical resource. In response, the City has implemented several conservation practices to reduce water consumption from the Ogallala Aquifer and extend the life of this essential natural resource. The City of Hobbs completed a Preliminary Engineering Report (PER) that developed a comprehensive plan to significantly increase the reuse of treated effluent water to replace water demand currently being met by pumping groundwater from the Ogallala.

The completion of Phase 1 of the Effluent Reuse Project represents a major milestone for this important project and included the design and construction of a new 20" effluent pipeline from Mahan Road to Rockwind Community Links and Harry McAdams Park. The design and construction of the Rockwind Golf Course effluent pipeline was accomplished through the use of local capital infrastructure funds and funding from multiple state grant awards approved by the New Mexico State Legislation, the Water Trust Fund and the Water Trust Board.

From 2010-2015, the City has experienced a 37.5% decrease in potable water usage (May - September) while the community has experienced an 11.5% increase in population. These numbers are evidence that the City's proactive and innovative approach to water conservation is having a positive impact and our water usage. The City's emphasis on major projects such as the Effluent Reuse Project and the implementation by the City Commission of the annual Water Conservation Period that regulates irrigation usage, coupled with Public Education and heightened public awareness have been successful in reducing the City's extraction of potable water from the Ogallala Aquifer.

City of Hobbs Mayor, Sam D. Cobb, stated, "Completion of Phase 1 of the Effluent Reuse Project has been greatly anticipated as it is a substantial resource to the water conservation efforts already in place. This project highlights a significant commitment for our community to be incredible stewards of our natural resources. Whether it is providing additional fire protection in remote areas or watering our award-winning golf development, Rockwind Community Links, this project is truly a win-win for our community."

City of Hobbs City Manager, J.J. Murphy, stated, "I am thankful for the City of Hobbs Commission's constant support of this Project and to the City of Hobbs Staff for making our vision a reality."
City of Hobbs Commission Introduces Live Video Streaming
On Monday, August 15th, the City of Hobbs will be live video streaming for the first time during a City Commission meeting. This service has been expressed as greatly desired by numerous Hobbs residents, and the City of Hobbs and City Commission are proud to provide it.

There will be a link to the video on the City website's homepage. Archived videos and the corresponding agenda to them will be available in the same location, so even if an individual cannot view it live or wants to review a part, they can always watch it later. There will be multiple views. These differing views will be an overview of the City Commission members, close-ups of presenters and speakers, and an on-screen presentation of the agenda and documents being presented during the meeting; the camera will pan between the views as well as close-ups of which Commission member is currently speaking may happen. Members of the audience may also be seen on the video if caught in the camera's view.

The City Commission members look forward to making these meetings more available to the public. They look forward to their constituents being able to be more involved in the community and the discussions of plans to make it even greater.

City Manager, J.J. Murphy stated, "After hours of diligent research and work by City Staff, I am proud to present this new amenity to our public. With online financial records viewable from our website, constant contact with our residents, and now online video streaming of City Commission meetings, we continue to improve access and transparency for our residents."
Streamed Commission Meetings »
Infrastructure Capital Improvement Plan FY 2017-2021
Citizen Police Academy
The Fall session of the 2016 Hobbs Police Department Citizen Academy will begin on Tuesday September 13. If you or someone you know is interested in attending this 10 week program, please contact Officer Mike Stone at (575) 397-9381. Applications can be obtained at http://www.hobbspd.com/files/cpa_application.pdf. The Citizen Police Academy is tailored especially for the citizens of the City of Hobbs and there are no costs for the attendees. It is a fun, interactive and very informative experience that is designed to forge relationships with every part of the community we proudly serve. Class size is limited to twenty-five students, so please return your application as soon as possible in order to be considered for this session. The Hobbs Police Department wishes everyone a safe and enjoyable summer.
Water Regulations
The City of Hobbs has established a designated period of city wide water conservation that begins May 15th and continues through September 15th of each year. No domestic or commer-cial water shall be used for garden, lawn, or other exterior watering or sprinkling application, except from the water mains of and upon the premises having an even street address on even calendar dates and having an odd street address on odd calendar dates. In case of corner buildings having both odd and even address numbers, the address listed on the consumer's account with the City's Utilities Department shall control. On the thirty-first day of months that have thirty-one days, no watering shall be allowed.
More Info (.pdf) »
Consumer Confidence Report 2015
We are pleased to present this year's Annual Water Quality Report (Consumer Confidence Report) as required by the Safe Drinking Water Act (SDWA). This report is designed to provide details about where your water comes from, what it contains, and how it compares to standards set by regulatory agencies. This report is a snapshot of last year's water quality. We are committed to providing you with information because informed customers are our best allies.
Consumer Confidence Report (.pdf) »

Our Mission is S.E.R.V.I.C.E.
Safety

Engaged Team Members

Responsive

Visionary

Inclusive

Customer Driven

Enhance Quality of Life
Use Code RED to be notified by your local emergency response team in the event of emergency situations or critical community alerts (such as temporary trash pickup changes). Sign up for the text, call, and email service by clicking here.
You can download the mobile app here:

Connect With Us
Upcoming Public Meetings
×
New!
City Commission streamed videos!
See link below.
Library Board Meeting
October 4, 2016
Citizens Self Service
Introducing Citizen Self Service for the City of Hobbs, New Mexico. We are excited to offer our citizens, businesses, and visitors online access 24 hours a day, seven days a week, to a wide array of city services!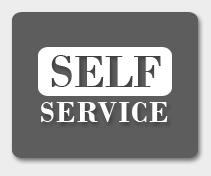 Construction Updates
No updates at this time.
Website Feedback
How can we improve the website? Please email webmaster@hobbsnm.org
Tune in to 99.3 FM hear the latest public service announcements, event updates and emergency broadcasts from the City of Hobbs, 24 hours a day!

The City Commission meetings are now broadcasted LIVE on KHBX 99.3!
Send an email straight to the desk of City Manager
J.J. Murphy!
jjmurphy@hobbsnm.org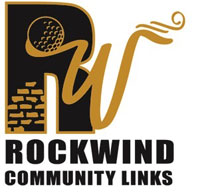 Visit the Rockwind Community Links website!