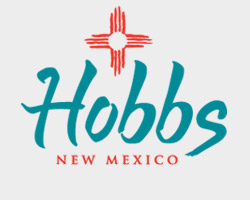 Upcoming Meetings
Planning Board Meeting
October 16, 2018
City Commission Meeting
October 15, 2018
Latest News
School Zone Flashing Lights
To view the schedule for flashing lights for Hobbs Municipal Schools, click the button below. This schedule takes effect August 13, 2018.
Flashing Lights Schedule (.pdf)
Consumer Confidence Report
We are pleased to present this year's Annual Water Quality Report (Consumer Confidence Report) as required by the Safe Drinking Water Act (SDWA). This report is designed to provide details about where your water comes from, what it contains, and how it compares to standards set by regulatory agencies. This report is a snapshot of last year's water quality. We are committed to providing you with information because informed customers are our best allies.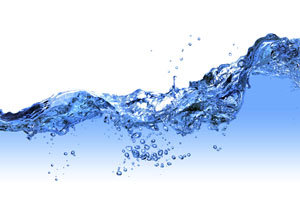 Report (.pdf)
The Guide
The first issue of the City of Hobbs resource magazine, called "The Guide", will be delivered to every postal customer in LEA COUNTY in the coming week! Click below for the digital version of The Guide!
Also, be sure to check out the CORE website at www.corehobbs.com
The Guide (.pdf)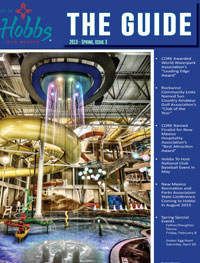 New Hobbs Express Saturday Route
Effective March 10, 2018, Hobbs Express will be offering a new Saturday Route Service. In an effort to smart size our operations and be more efficient with our resources, the new Saturday Route will be the only route service available on Saturday from 10 a.m. to 4 p.m., and the Red, Blue, and Green Routes will not be operating on Saturday. The new Saturday Route was designed in an effort to reach the most frequented locations in town to best assist customers fulfilling their weekend duties. We hope each customer finds benefit in it.
As always, veterans ride free and the public curb-to-curb demand response service is available upon request with 24 hours' notice. If you have any questions or need assistance in planning your trip, please call us at 575-397-9290. Thank you for using our service!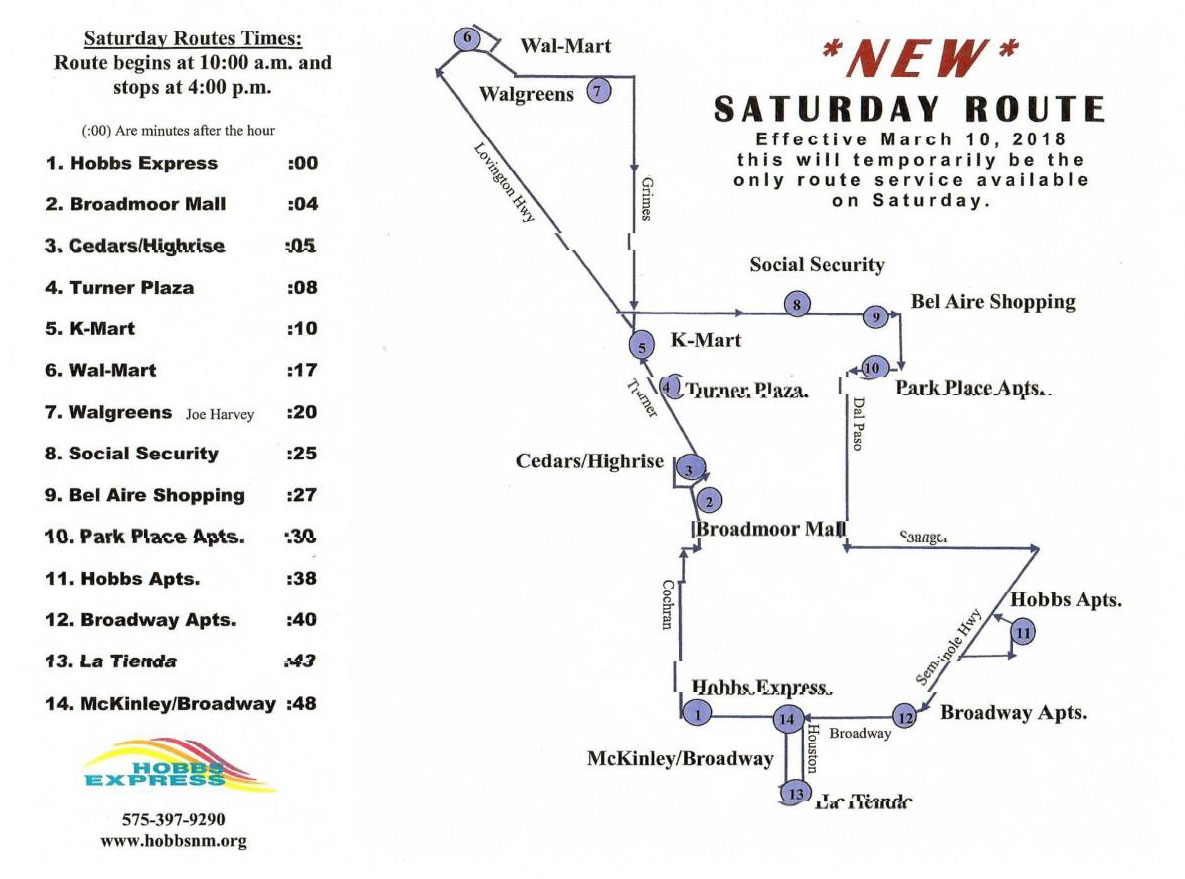 [Click to Enlarge]
City Employee Impersonations
The City of Hobbs recently received a report that individuals driving a red pickup truck approached local residents and identified themselves as employees of the City of Hobbs in order to receive permission to enter homes. The report stated that these individuals explained they were at the residence to inspect a water leak, after which they then entered the residence's back gates and examined the state and condition of these gates. No proof of identification was provided to the homeowner, and no City of Hobbs work vehicles are red pickup trucks.
Interim Hobbs City Manager Manny Gomez stated, "Our number one concern for citizens is safety and security. We would never want them or their property in harm's way, which is why we intend to educate and inform the public at the highest level. You should always request proof of identification from someone before allowing them to enter your home, even if you are expecting a visit from a business or from the City of Hobbs. This could make the difference between keeping your home, family, and yourself safe. If you are ever unsure of a visit or claim, feel free to call the City of Hobbs to request more information or make a report."
If you are approached by individuals claiming to be City of Hobbs employees, request proof of identification before conducting any type of business with them. All City of Hobbs employees possess identification in order to prove their identity and intent. If the individuals do not provide such proof, do not allow them inside your property and report this immediately. You can report such incidences to the Hobbs Police Department at (575)397-9265. For all emergencies, call 9-1-1.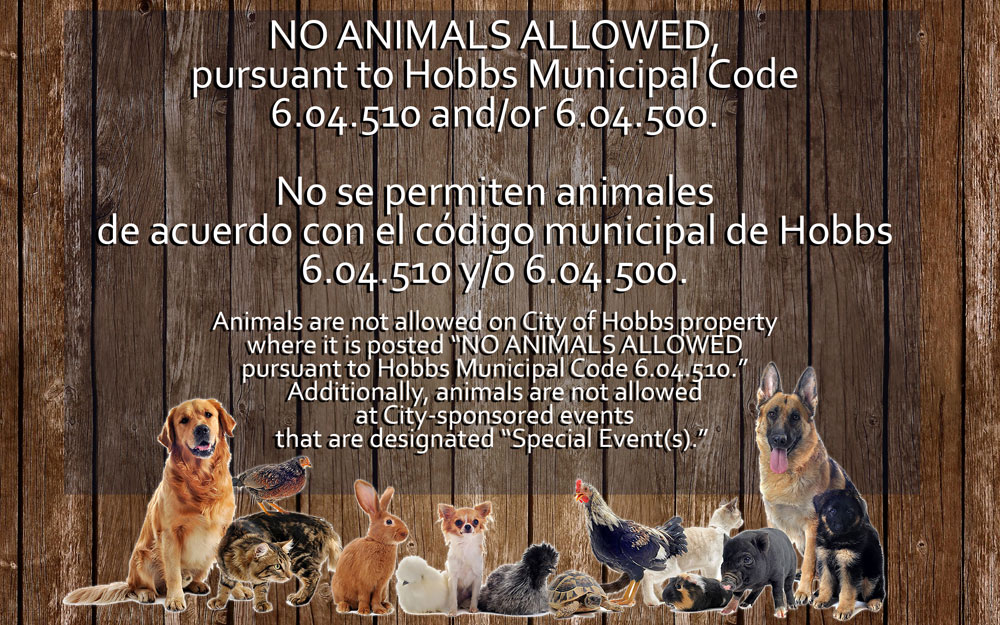 Hobbs Ranked as One of the Best Places in the U.S. to Make More Money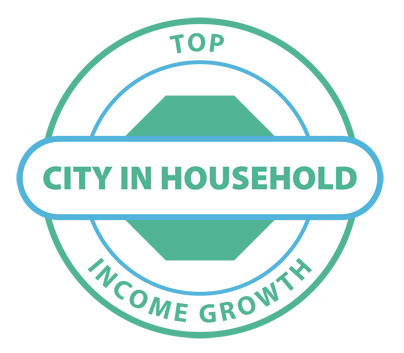 Hobbs ranked as one of the best places in the United States to make more money and grow income according to LendEDU's newest report.

Hobbs ranked #24 out of over 25,000 U.S. towns! Factors that were analyzed include income growth from 2000 to 2017 and forecasted income growth over the next five years.

The full report and methodology can be found here: https://lendedu.com/blog/250-cities-seeing-fastest-growth-household-income/

Our Mission is S.E.R.V.I.C.E.
Safety

Engaged Team Members

Responsive

Visionary

Inclusive

Customer Driven

Enhance Quality of Life
Connect With Us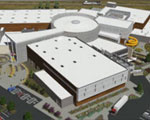 The CORE on Facebook
Tweets by @CityofHobbs
Use Code RED to be notified by your local emergency response team in the event of emergency situations or critical community alerts (such as temporary trash pickup changes). Sign up for the text, call, and email service by clicking here.
You can download the mobile app here:

Citizens Self Service
Introducing Citizen Self Service for the City of Hobbs, New Mexico. We are excited to offer our citizens, businesses, and visitors online access 24 hours a day, seven days a week, to a wide array of city services!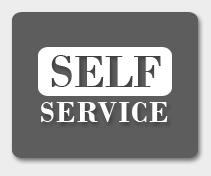 Construction Updates
Construction Map »
Website Feedback
How can we improve the website? Please email webmaster@hobbsnm.org
Tune in to 99.3 FM hear the latest public service announcements, event updates and emergency broadcasts from the City of Hobbs, 24 hours a day!

The City Commission meetings are now broadcasted LIVE on KHBX 99.3!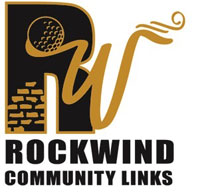 Visit the Rockwind Community Links website!